Yerde Ararken Gökte Bulduk
Biraz renk, biraz çiçek ve biraz tebessüm; işte aradığımız tam olarak da buydu.
İspanya'da açılan ve sanatçı Petrit Halilaj'ın ilk solo sergisi olma özelliği taşıyan "To a raven and hurricanes that from unknown places bring back smells of humans in love" ziyaretçileri Alice Harikalar Diyarında gibi hissettiren, büyük ölçekli işlerin yer aldığı göz alıcı bir sergi.
Madrid'de yer alan ünlü Palacio de Cristal'de açılan sergi aynı zamanda Museo Reina Sofía'nın da Covid-19 döneminden sonra açıtığı ilk sergi.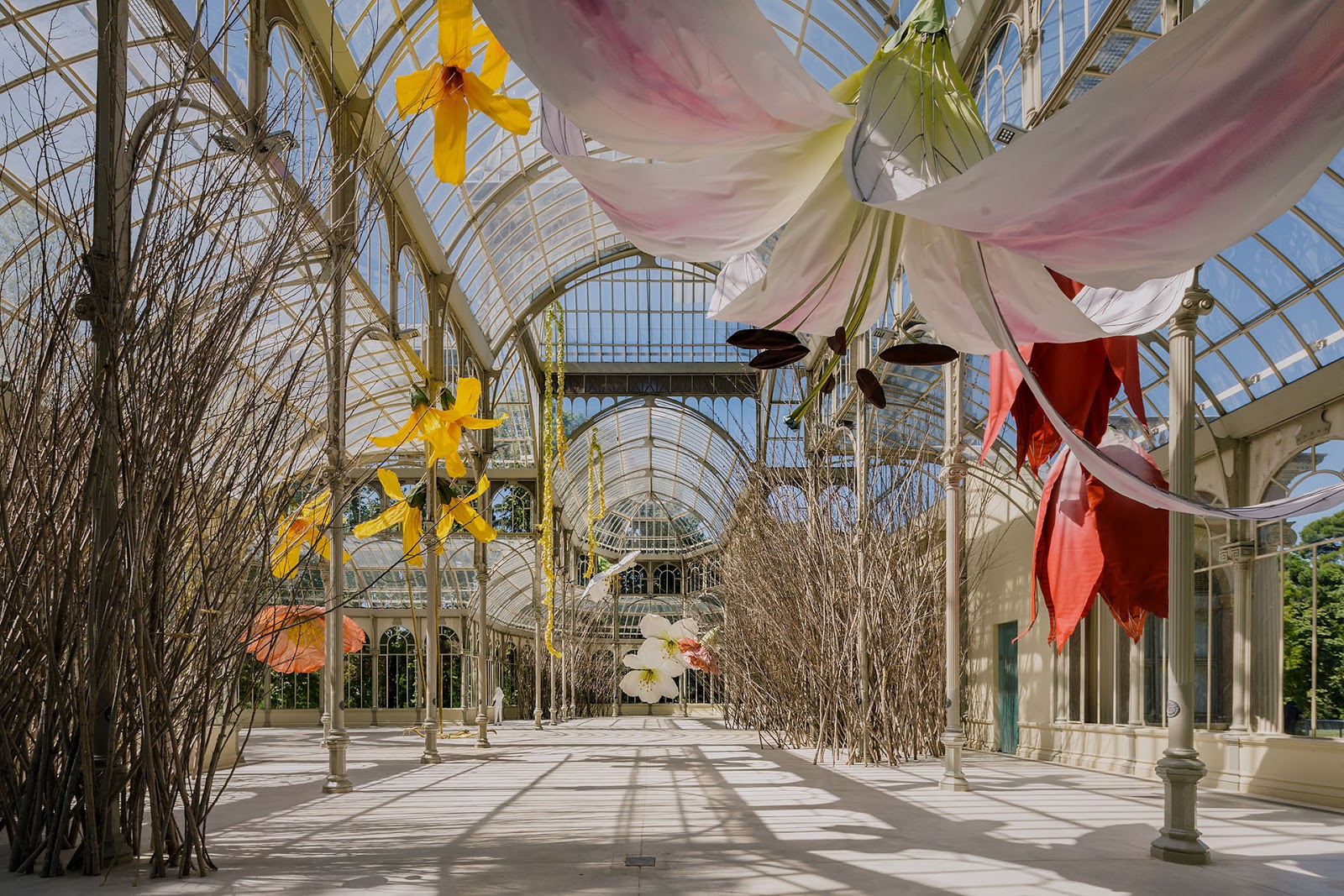 Tarihi bir alanda yükseklikleri ve normalin dışında boyutları ile boy gösteren çiçeklerin yer aldığı sergi sanatçıya göre mekanı "sevginin merkezine dönüştürmenin" bir aracı. Sanatçının aile tarihinden de referanslar taşıyan sergi 28 Şubat 2021 tarihine kadar ziyaret edilebilir.